Overview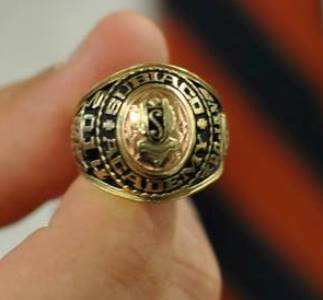 Subiaco Academy currently has openings for International and Domestic boarding students. Subiaco Academy is a Catholic Benedictine, boarding school for young men in grades seven (7) through twelve (12), is located on a 100-acre campus overlooking the Arkansas River Valley and the surrounding foothills of the Ozarks and Ouachita Mountains. With a mission to provide a "Benedictine Education for the Leaders of Tomorrow," Subiaco Academy offers college preparatory classes with an average size of 15 in a safe, natural environment, with many co-curricular activities including championship sports, award-winning arts and great outdoor activities. Subiaco Academy offers a rigorous college preparatory curriculum in which students benefit from honors and AP courses, a student/teacher ratio of ten to one (10:1), a foreign language program and at least two years of study in one or more art disciplines, resulting in 100 percent college placement achievement. Varsity sports teams include baseball, tennis, golf, track and field, soccer, football, basketball and cross country. Founded more than a century ago on the Benedictine tradition of respect for learning and the intellectual and spiritual quest for truth in a community-centered environment, students learn responsibility and independence. Although a Catholic school, Subiaco students represent many faiths, and students come from numerous countries, including Russia, South Korea, China and Taiwan, to name a few. Subiaco Academy is a member of the Independent Association of Central States and the Arkansas Non-Public Schools Accrediting Association. Come join us at Subiaco Academy!
Academics
Summary: STUDENTS For the 2017/18 school year, the student body consists of 189 students. The distribution of students is as follows: 36 seniors, 42 juniors, 49 sophomores, 36 freshmen, 15 eighth graders, and 11 seventh graders. The Academy has students from, Alabama, Arkansas, California, Colorado, Florida, Illinois, Louisiana, Minnesota, Missouri, Montana, North Carolina, New York, Oklahoma, Tennessee, Texas, Virginia and Wisconsin. Approximately 16% of the student body is international with students representing the countries of Canada, China, Japan, Mexico, Nigeria, South Korea and Vietnam. FACULTY The faculty of 10 women and 21 men includes 8 Benedictine monks who live on campus. The faculty members hold 31 baccalaureate degrees and 18 graduate degrees from colleges and universities in the United States. The classroom teacher to student ratio is 1:10.
Department Director Cheryl Goetz
Student/Teacher Ratio: 10:1
Average Class Size: 15
Summer Programs: Not Offered
Full Time Teachers: 18
Number of AP Courses Offered: 13
Teachers Holding Advanced Degrees: 60%
Number of IB Courses Offered: 0
Learning Support
Evening Study Assistance
Learning Center
Peer Tutoring
Study Skills Assistance
Technology Center
ADD/ADHD Support
English
History
Honors
United States History
World History
Foreign Languages
Religion / Philosophy
Moral Philosophy
Religious Studies
Theology
Humanities / Social Sciences
Sciences
Biology
Chemistry
Earth Science
Health
Physical Science
Physics
Math
Computer Studies
Computer Applications
Graphic Design
Music
Choral Music
Individual Instructions
Performing / Visual Arts
Special Programs
Community Service
Independent Study
Distinctive or New Programs
Campus Life
Dorm Life
Number of Dorms: 3
Average Students Per Dorm: 35
Number of Girls Dorms: 0
Number of Boys Dorms: 3
Dorm Amenities
Game Room
Laundry Facilities
Lounge
Vending Machines
Wireless Internet
Other Dorm Amenities
Facilities
Baseball Field
Basketball Court
Fitness Center
Football Field
Indoor Basketball Court
Indoor Climbing Wall
Pool
Sand Volleyball Court
Technology Center
Other Facilities
Clubs & Organizations
Community Service
Diversity Club
Dorm Proctors
International Club
Investment Club
Literary Magazine
Model UN
National Honor Society
Newspaper
Peer Tutoring
Pep Club
Photography Club
Quiz Bowl
Scouting
Student Activities
Student Government
Student Publications
Weightlifting Club
Yearbook
Arts & Athletics
Arts Department Director: Bill Wright
Athletics Department Director: Tim Tenecleve
Arts
Interscholastic Sports
Baseball
Bowling
Cross Country Running
Football
Golf
Soccer
Tennis
Track and Field
Recreational Sports
Alpine Skiing
Basketball
Bowling
Camping
Canoeing
Cheerleading
Dance
Diving
Football
Hiking
Outdoor Education
Power Lifting
Rock Climbing
Skateboarding
Snowboarding
Soccer
Softball
Swimming
Table Tennis
Tennis
Ultimate Frisbee
Volleyball
Weight Lifting
Graduates
Summary: Visit www.subiacoacademy.us for this information. Please click on Admissions.
College Information
Percentage of graduates who attend college: 100%
| Middle Percentile of SAT Scores | Reading | Math | Writing |
| --- | --- | --- | --- |
| 25th percentile | | | |
| 75th percentile | | | |