Overview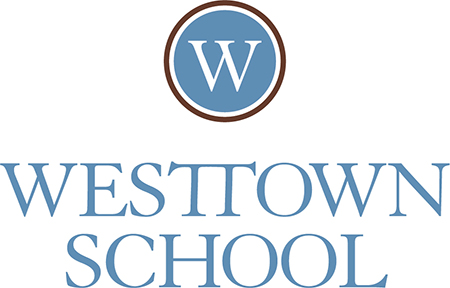 Westtown School is a Quaker preparatory school that combines in a unique and energizing way a challenging academic program full participation in competitive athletics and an intentional residential program that starts in 9th grade and in which all 11th and 12th graders participate. Students acquire the skills they need to put their learning into practice: on the field through service in their relationships and throughout life. Westtown School could be the difference between growing up to be changed by the world and being a force for change in the world.
Academics
Summary: A good education isn't just about filling your mind with facts. It's also about self-discovery and preparing you to meet the future. It's about what comes next and, yes, even what comes after that. That's why along with our academically-challenging courses, you also have opportunities to serve others, to become a leader in the community, to travel and to make a difference in the world. Westtown puts action at the center of each student's experience. We empower students to dig deep, think big and make an impact. The Westtown Deep Dive Designations promote an interdisciplinary lens through which students design and experience their education. In 2014-2015 Westtown piloted Deep Dives in three areas: Social Entrepreneurship, Sustainability Leadership, and Global Leadership. We offer a curriculum that rises to meet you, that challenges you to take academic risks and to explore the depth and breadth of our course offerings. Your voice matters, so classes are seminar style, like you find in college. No matter your area of interest or passion, we have something for you, including advanced courses in every department.
Department Director Karen Gallagher
Student/Teacher Ratio: 8:1
Average Class Size: 15
Summer Programs: Offered
Full Time Teachers: 88
Number of AP Courses Offered: 0
Teachers Holding Advanced Degrees: 62%
Number of IB Courses Offered: 0
English
Creative Writing
Literature
Poetry
History
Asian History
European History
United States History
World History
Foreign Languages
Chinese-Mandarin
French
Latin
Spanish
Religion / Philosophy
Ethics
Religious Studies
Social Justice
Theology
World Religions
Sciences
Astrophysics
Biology
Chemistry
Earth Science
Ecology
Environmental Science
Physical Science
Physics
Math
Algebra
Calculus
Geometry
Honors Math
Statistics
Trigonometry
Computer Studies
Computer Applications
Computer Programming
Music
Band
Choral Music
Composition
Individual Instructions
Orchestra
Recording
Performing / Visual Arts
Acting
Dance
Drama
Painting
Photography
Printmaking
Public Speaking
Screen-Printing
Sculpture
Stagecraft
Studio Art
Theater Arts
Theater Design
Woodworking
Modern Dance
Special Programs
Study Abroad
Community Service
Exchange Programs
Independent Study
Leadership
Outdoor Education
Distinctive or New Programs
1. Mandarin Chinese--new Foreign Language Offering. 2. Advanced Reading And Advanced Writing Seminar--two New Advanced English Offerings 3. Hiroshima To 9/11--new Advanced History Offering
Campus Life
Dorm Life
Number of Dorms: 6
Average Students Per Dorm: 48
Number of Girls Dorms: 3
Number of Boys Dorms: 3
Dorm Amenities
Laundry Facilities
Lounge
Wireless Internet
Other Dorm Amenities
Student Life
Days are busy and although academic life takes up much of the day, there's so much more available to you. Once the academic day ends, the campus hums with activity. Students meet with their clubs, spill out onto the fields for athletics, go into the community for service work or to the theater for set design or rehearsal. Then there's time to hang out at the Belfry (our student center, which sells food). You can go to The Cave (the student lounge) and play Foosball with your friends, or play Frisbee on the South Lawn - a true Westtown tradition.
Facilities
All-Weather Track
Baseball Field
Basketball Court
Fitness Center
Indoor Basketball Court
Indoor Pool
Technology Center
Other Facilities
Ropes Course; Weight Room; Dance Studio; Wrestling Room; Student Center; Book Store; Student Lounge
Clubs & Organizations
Amnesty International
Asian Club
Chess Club
Community Service
Computer Club
Debate Club
Diversity Club
Dorm Proctors
Environmental Club
Foreign Language Clubs
Gardening Club
Habitat for Humanity
International Club
Jewish Student Organization
Literary Magazine
Math Club
Model UN
Newspaper
Outing Club
Peer Counseling
Peer Tutoring
Photography Club
Sexualities Club
Student Activities
Student Government
Student Publications
Theater Club
Weightlifting Club
Woodworking Club
Yearbook
Yoga Club
Arts & Athletics
Summary: We recognize the arts as a source of inspiration and creative expression, a pathway to spiritual expression and integral to education in the 21st century. In the Upper School you can immerse yourself in the arts and expend your creative energy through studio arts, music, theater and dance. At Westtown, athletics are an integral part of the educational experience. We challenge our student-athletes to achieve competitive success while upholding the highest standard of integrity. Our athletes gain confidence, grow as leaders and develop the tenacity and discipline necessary to succeed.
Arts Department Director: William Addis
Athletics Department Director: Paul Lehmann
Notable Achievements: PAIS State Champions Boys Basketball
Arts
Acting
Dance
Drama
Painting
Photography
Printmaking
Public Speaking
Screen-Printing
Sculpture
Stagecraft
Studio Art
Theater Arts
Theater Design
Woodworking
Modern Dance
Interscholastic Sports
Baseball
Basketball
Cross Country Running
Dance
Field Hockey
Golf
Lacrosse
Soccer
Softball
Swimming
Tennis
Track and Field
Wrestling
Recreational Sports
Camping
Canoeing
Hiking
Martial Arts
Mountain Biking
Outdoor Education
Paddle Tennis
Power Lifting
Rock Climbing
Snowboarding
Table Tennis
Ultimate Frisbee
Weight Lifting
Graduates
Summary: Our College Counseling office is committed to helping students find the best colleges for them, recognizing that among such a diverse and wide range of students, there will be a diverse wide range of best college matches – small liberal arts colleges, large public universities, highly selective schools, Research 1 institutions, visual or performing arts programs, and more. They encourage students to dig deep into colleges' academic offerings and to look for other measures of quality besides rankings, which are often faulty or misleading. Most importantly, they allow plenty of time for students, with their families' support, to research and visit colleges, and urge them to think deeply, question thoroughly, and reflect thoughtfully as they decide where they want to apply. Throughout the year, our college counselors also reach out to colleges. Approximately 120 college admissions representatives visit Westtown each fall to meet with our students. Our counselors also each typically visit 5 - 10 campuses every year (sometimes up to 15 or 20) to get to know colleges' programs, settings, and opportunities. All of our counselors are also part of national and regional organizations such as NACAC, PACAC, ADVIS, ACCIS, and more, which give them opportunities for conferences, professional development, and networking with other school counselors and admissions officers. Through all aspects of college counseling at Westtown, the College Counseling staff get to know students very well and they eagerly help families along this path. In the end, every student finds their new home.
College Information
Precentage of graduates who attend college: 100%
| Middle Percentile of SAT Scores | Reading | Math | Writing |
| --- | --- | --- | --- |
| 25th percentile | | | |
| 75th percentile | | | |
College attended in the past 5 years by our graduates:
University of Pennsylvania:
13
University of Colorado at Boulder:
3
University of California, Los Angeles:
3
Thomas Jefferson University:
6
Johns Hopkins University:
3
Notable Alumni
Kevin Roose
Class of 2015
Kevin Roose Westtown Class of 2015 is a technology columnist for the New York Times and a writer-at-large for the New York Times Magazine.
Merit
Merit Scholarships: Offered
Students Receiving Merit Scholarships: 10%
Average Merit Scholarship: 4,000
Current Endowment Amount: $96,000,000